Headquarters:
New York, USA
Market Presence:
North America, Europe, South America, Asia, Middle East, Oceania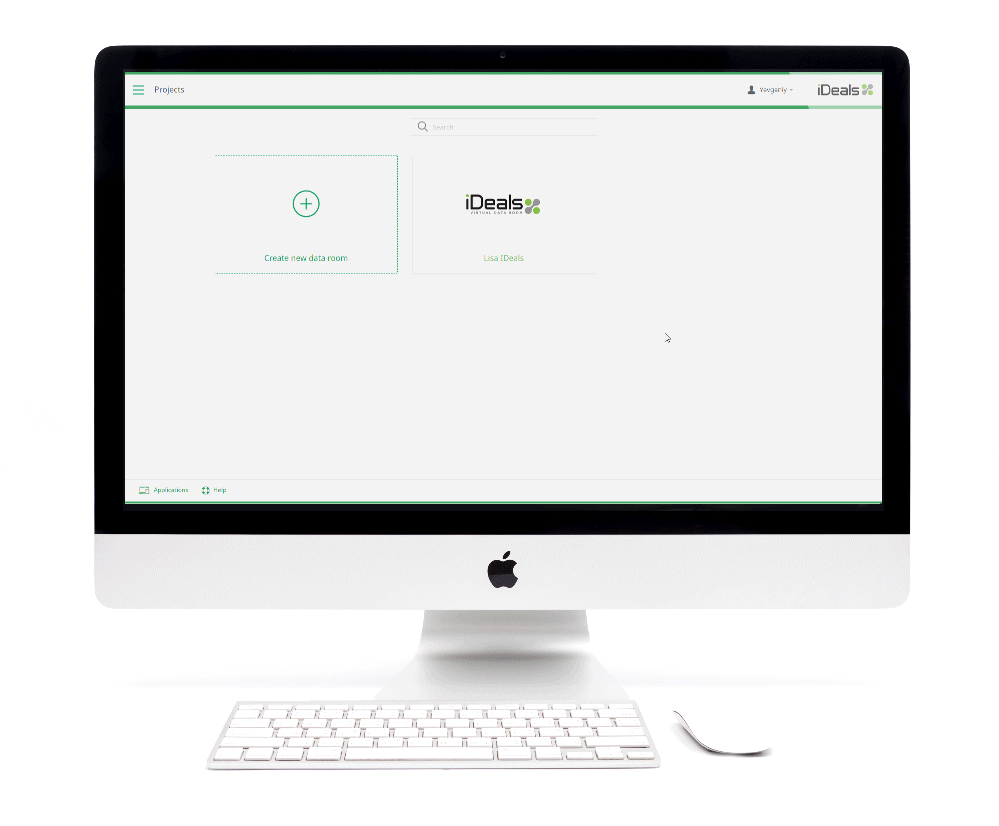 iDeals virtual data room is a secure solution for managing complex corporate deal processes. It provides executive teams with an online portal to collaborate, edit, and sign files. The iDeals VDR platform provides security, compliance, and efficiency in one place. Users of iDeals like it because both non-IT- and IT-proficient users can work with the platform easily.
30-DAY FREE TRIAL
iDeals VDR is available on a 30-day free trial version. Availing of the iDeals free trial gives the prospect a custom quote based on their requirements, such as the number of users and deals. With the free trial, iDeals provide assistance for new users to upload data into the platform and get started. iDeals also provides an individual live demo to get the free trial process started. You can get the free trial request by providing iDeals with an email address, phone number, and acceptance of iDeals T&Cs.
30 days of unlimited usage;
Live 1-on-1 with an expert;
24/7 email & phone support;
Data room setup assistance;
Complimentary training;
Corresponding Price Offer;
What does iDeals do best?
iDeals virtual data room is highly regarded for its security features. It uses two-factor authentication to enable bank-grade user logins. This is done by sending a code to the user by SMS. New users are added by central admins, with their usage within rooms and file access tightly controlled. Watermarks can also be added for additional security within each document. Management and administrators can run detailed reports showing exactly what each user did and when. This is trackable to document and page levels.
Some pros and cons of the iDeals data room are as follows:
Pros of iDeals
24/7 customer support in case of assistance or security breach.
Strong search functionality and indexing capability enable rapid location of files.
Granular document tracking shows time spent on entire documents and individual pages by a user.
Easy to run concurrent data rooms when multiple deals are happening at the same time.
Extremely confidential information can be set to view-only access, with restrictions on printing, downloading, and screenshotting.
Cons of iDeals
The price is on the high side.
A slight adjustment period for users to get used to the platform.
No functionality to clone a data room for a new project. Rooms must be started from scratch each time.
No ability to add notifications when individual documents are uploaded or edited.
The user access management interface can be a little complex to administer.
G2

Satisfaction score

98%

Ease of Doing Business With
iDeals VDR features
The main features of the iDeals VDR are:
Easy setup and data uploads
User access control with eight levels of viewing
User activity tracking with full reporting
iDeals is accessible on desktop and mobile versions (iOS and Android). The mobile apps are designed for simplicity. This enables all users, technical and non-technical, to access the portal efficiently.
iDeals virtual data room solutions
Customizable branded workspaces with company logo and colors.
Collaboration is enabled between users with an in-room workflow. This keeps information and discussion securely contained within the virtual data room.
Cross-device access is enabled with sync across desktops, mobiles, shared folders, and cloud storage applications.

Internal security practices along with the VDR compliance with international information security standards ensure that your sensitive documents remain protected no matter what…
EXIBITIONS
iDeals participate in a range of industry conferences and exhibitions around the world, which focus on M&As and capital lifecycles. The exhibitions cover a variety of industry verticals. The company has taken part in M&A exhibitions in Germany, China, the Nordics, and the MENA region. Participation at these types of executive forums reinforces iDeals' positive standing in the market. iDeals exhibited at the CEE Merger and Acquisition and PE forum in April 2019. The conference covered every stage of the capital lifecycle, including:
Fundraising and private equity
Company structures
M&A processes and integrating
Financing for acquisitions
Deal sourcing
Execution and realization of value
This was highly topical for iDeals because all stages of the life cycle require document sharing and collaboration. Most deals are highly sensitive and require the highest levels of security.
Trusted by
iDeals is a leading virtual data room provider. It is used by big consulting firms such as Deloitte, EY, KPMG, and Accenture. iDeals also boasts many other famous brands as clients, including Toyota, Citi, LG, and American Airlines.